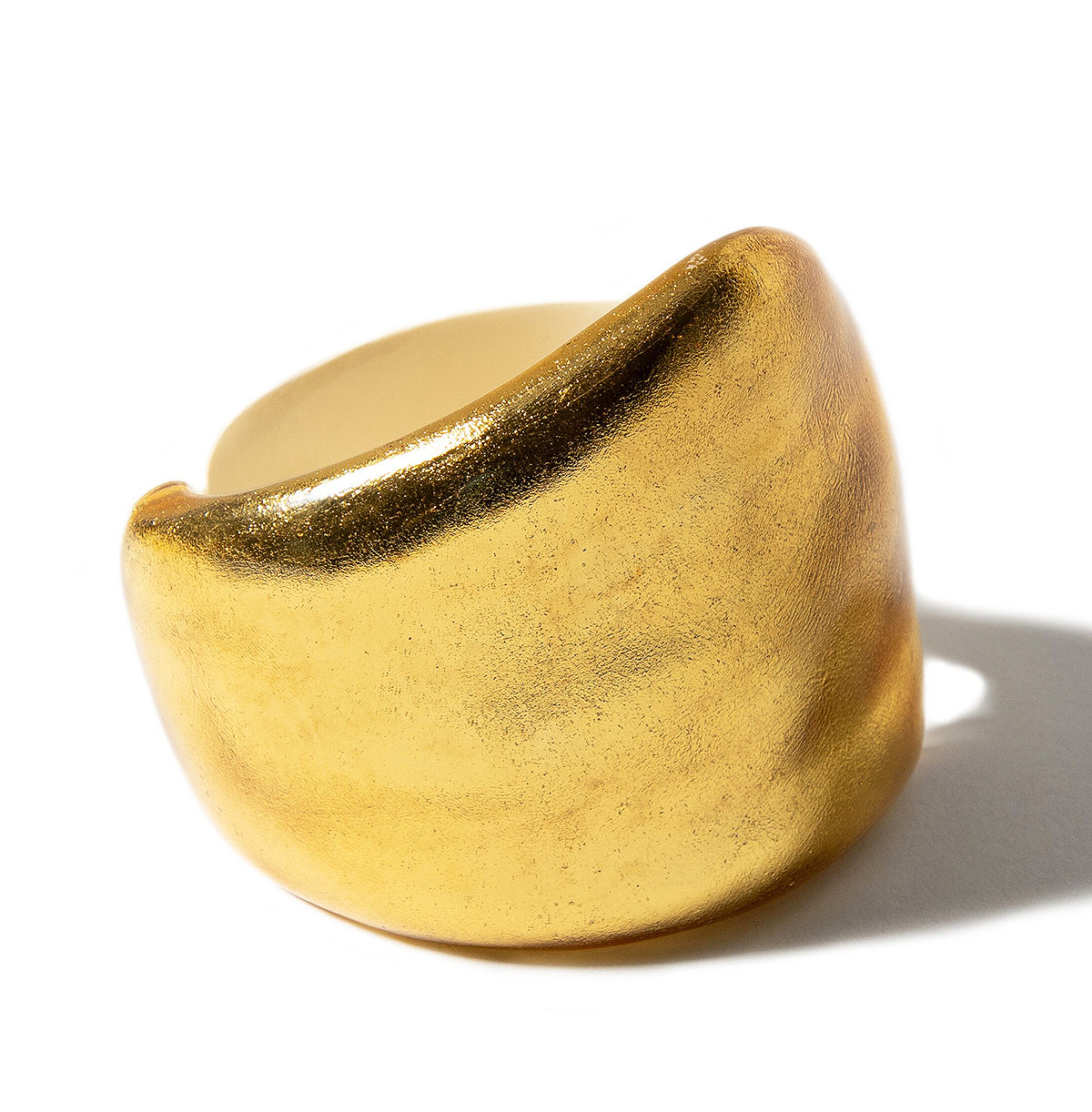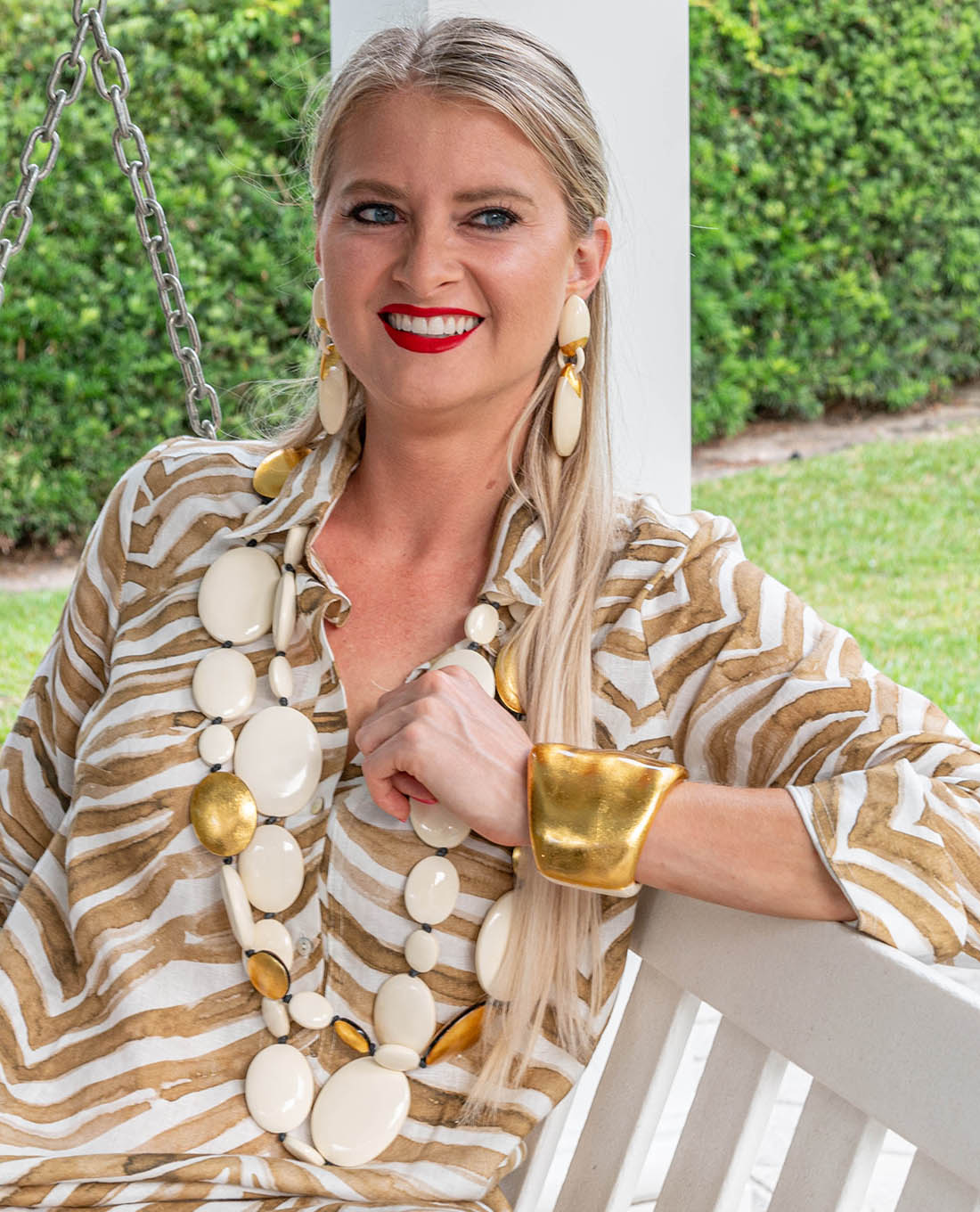 STATEMENT WAVE BANGLE. CREAM/GOLD
Cream/Gold. This bracelet's mix of colors was made to complement your natural sense of style.
This bi-color bracelet adds the burst of extra you need to make ensembles stand out. Wear it as a stand alone with your favorite jeans and tees of dress up up with a festive sundress or caftan.  Bangle features a double sided stretch cord inside for a comfortable slip on fit. Bangle measures 3" at the widest part and has a 2" in diameter with a stretch opening to 4"