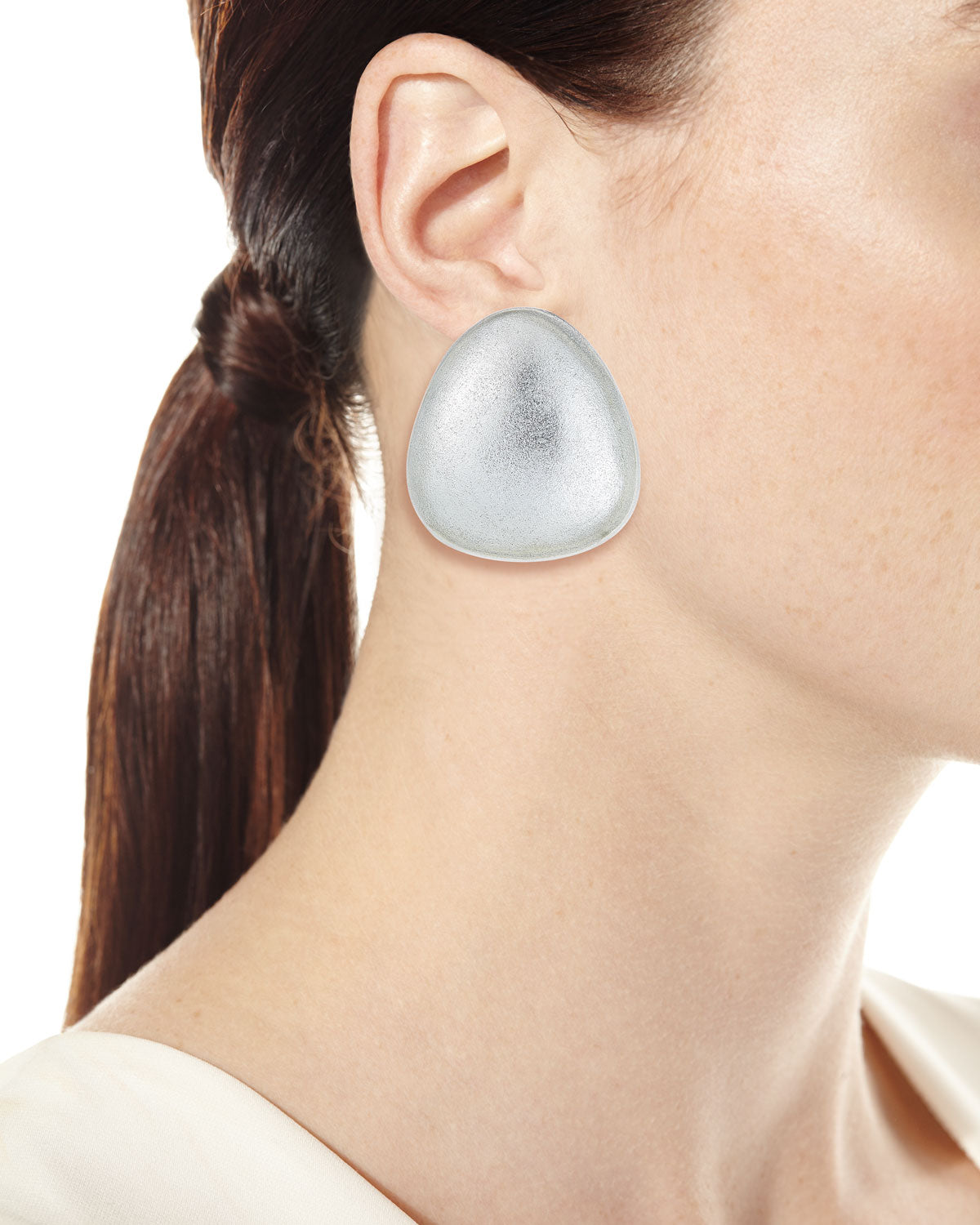 FREEFORM STUD EARRINGS. WOOD
Edgy minimalism? This earring shows how to dress the look. Unconventional materials pair with simple design to give you adventurous jewelry that stuns, simply. Earrings measure 1 3/4 X 1 1/2" in length, tiger wood. Chocolate brown color.

All earrings will be returned for store credit only.