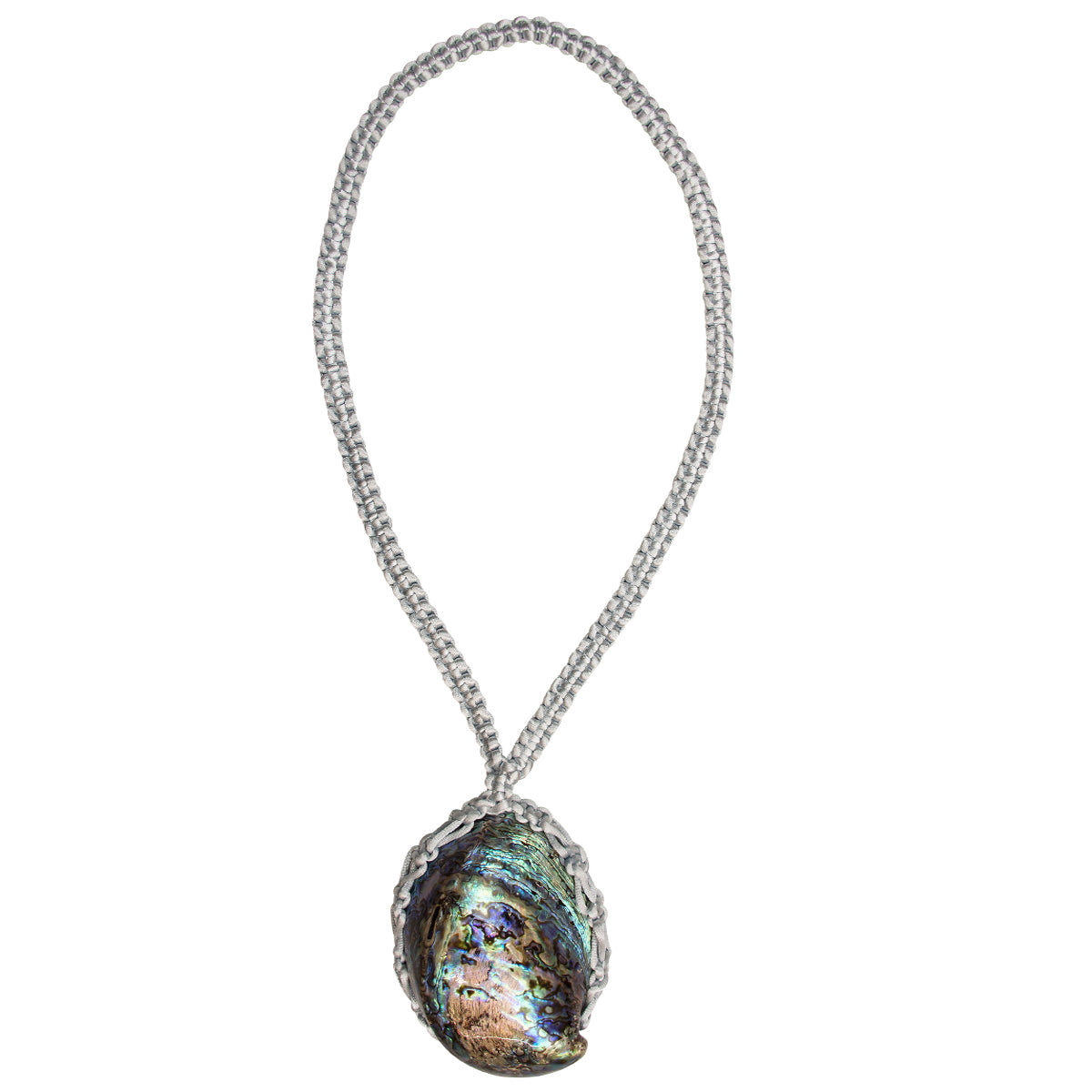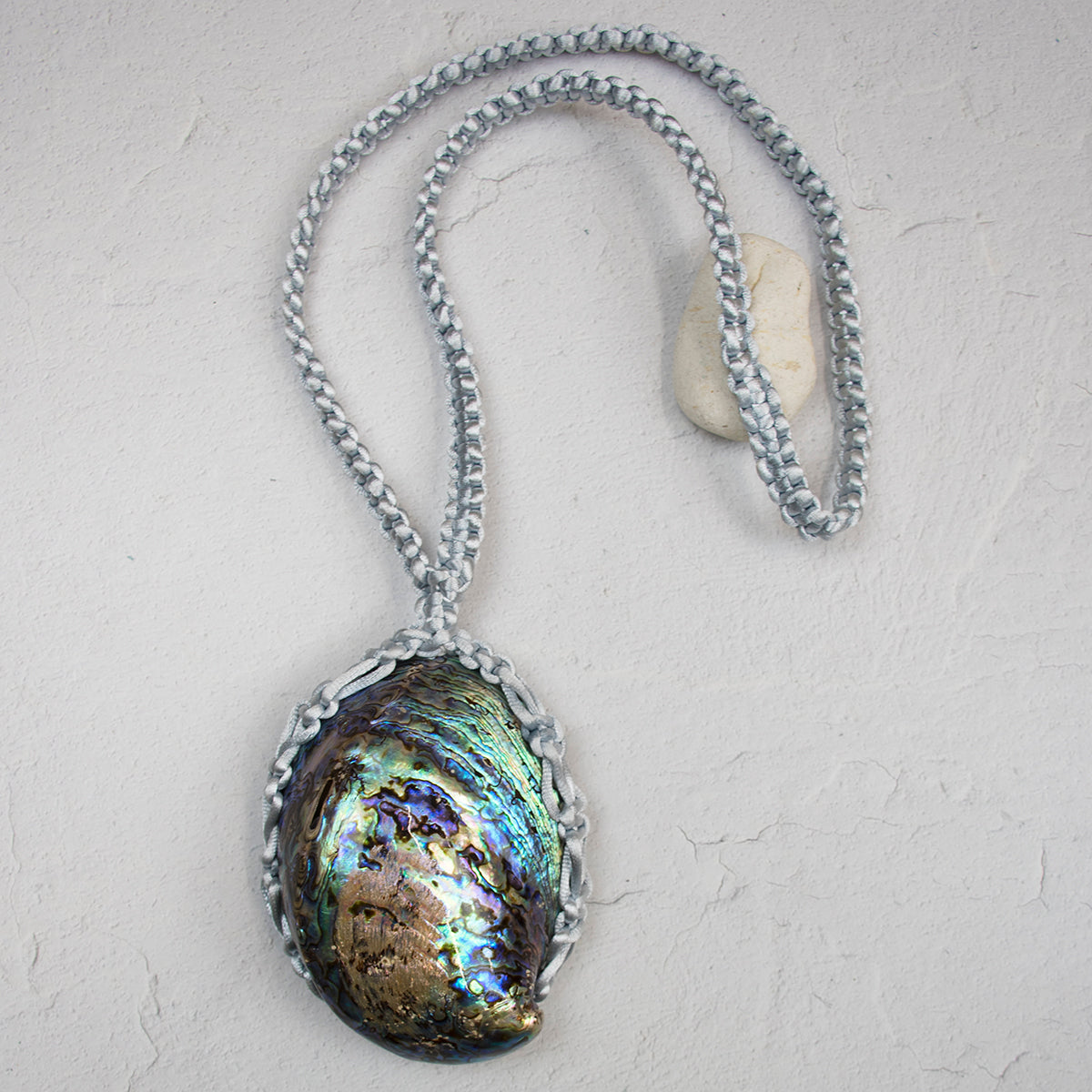 OVERSIZED ABALONE SHELL PENDANT ON MACRAME NECKLINE. MULTI/METALLIC SILVER GRAY
This shimmering, abalone shell framed into satin macrame finish will make a big, bold style statement on your neckline. This handcrafted necklace is an easy choice for chic, colorful accessorizing. Pendant measures approx 5" x 3 3/4" suspended from a 16" Satin Finish Macrame  neckline. Total length of the necklace is approx 21". Metallic Silver Gray/Abalone.
Each necklace is one of a kind. Due to the naturalness of shell shadings and sizing may vary.