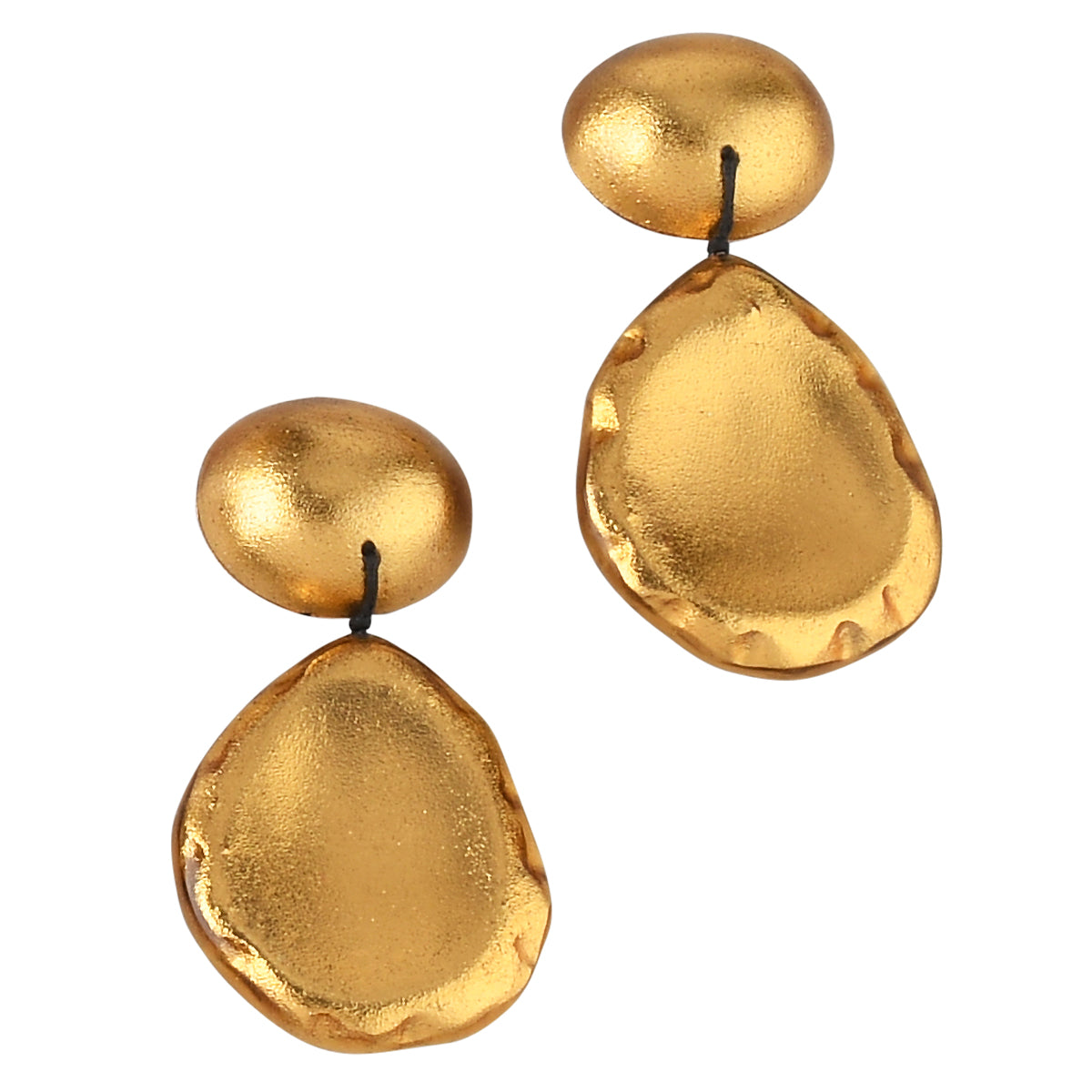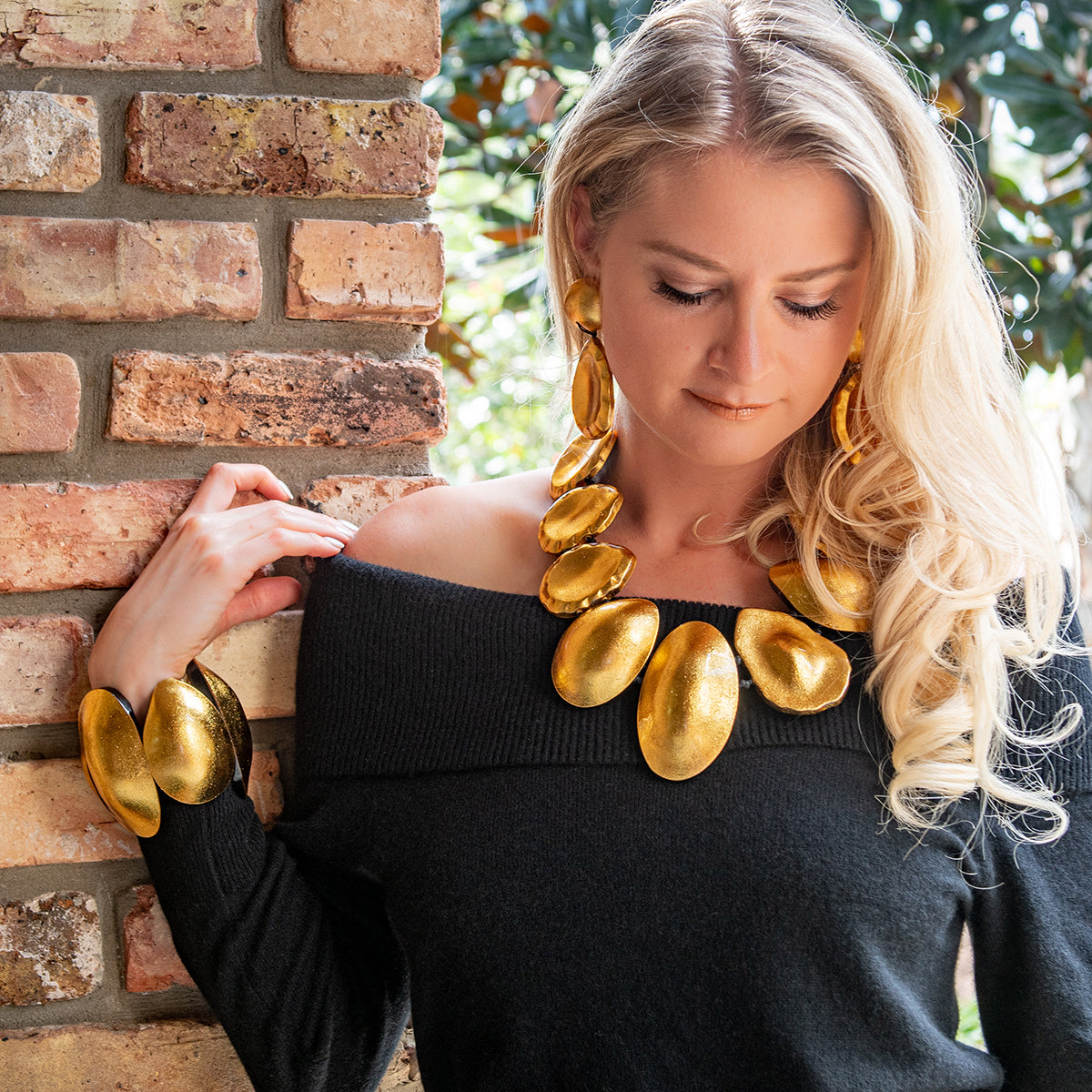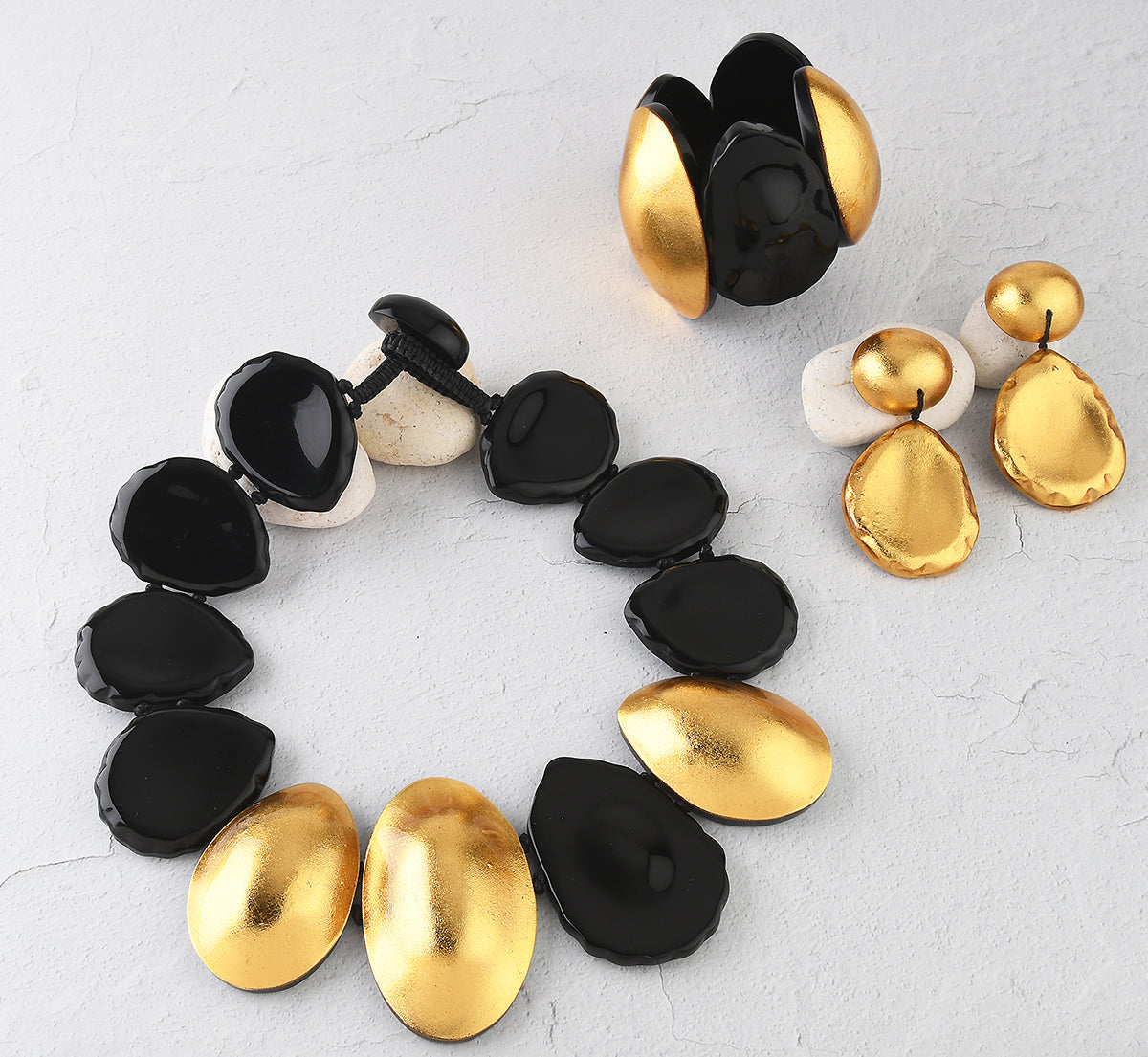 OVERSIZED FREEFORM EARRINGS. GOLD
Time to trade in your basic hoops for a pair that's au grande. Tasteful texture and easy-to-style design mean you get a practical statement piece that rounds out any jewelry wardrobe. Earrings measures approx. 3.5" x 1.75". Gold Foil Laminated over black resin.

                        All earrings will be returned for store credit only.